Board Certified Attorneys

Less than 1% of Florida Attorneys are Board Certified by NBTA in Social Security Disability. We have 5 Board Certified Attorneys… the most of any law firm in the state.
What is a Board Certified Attorney?
A National Board of Trial Advocacy Certified Attorney has demonstrated skill and expertise in a particular field and has proven it through rigorous examination and testing by the NBTA. The NBTA, and other organizations accredited by the American Bar Association must demonstrate that lawyers certified have an enhanced level of expertise and substantial involvement in the specialty area of certification. The standards are designed to enable the NBTA to evaluate thoroughly the objectives, standards and procedures of attorneys and to facilitate public access to appropriate legal services.
Why Should it Matter to Consumers?
When you decide to work with an NBTA board-certified attorney, it means you've chosen an attorney who has dedicated his/her professional career to their select field of choice. Board-certified attorneys have endured a rigorous application process and passed a highly comprehensive examination about their particular specialty.
With less than 4% of all practicing lawyers certified by an ABA-accredited or state-sponsored certification board, board certification is not only highly important to the profession of law, but also paramount to consumers. This small, but highly esteemed, group of lawyers provides the knowledge and a confidence consumers should expect and require in an attorney.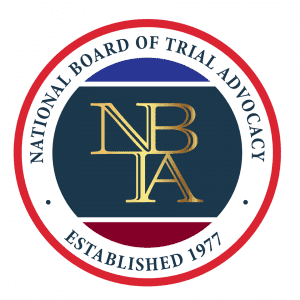 Avard Law has 5 Board Certified Attorneys in Social Security Disability by NBTA