Why Choose Us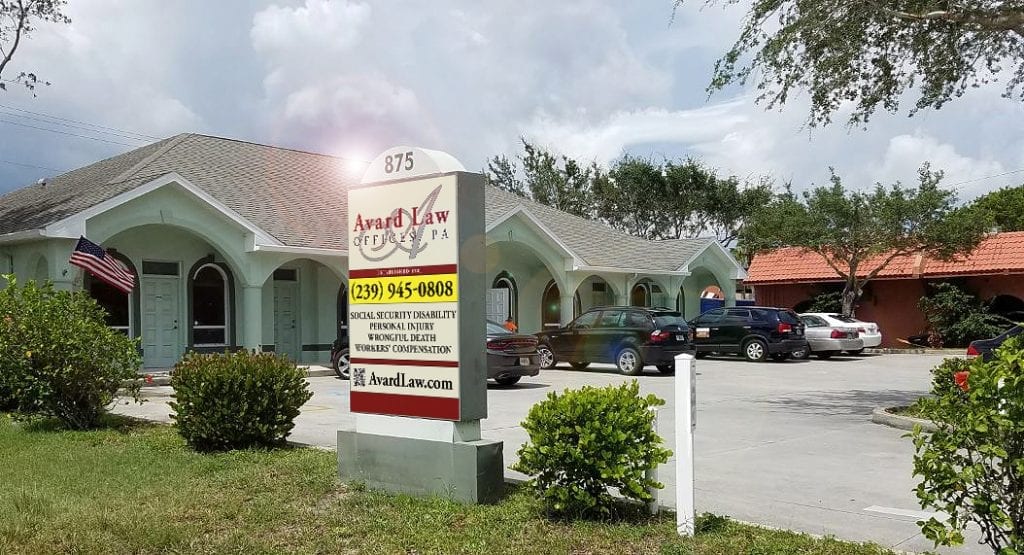 Avard Law Social Security Disability Attorney Carol Avard founded Avard Law in 1989 in Southwest Florida. Her mission was to help those suffering from injuries and illnesses receive the benefits they deserve.
With that mission in mind, Avard Law has grown significantly. We have offices in over 30 cities and ten counties including Lee, Charlotte, Collier, Sarasota, Manatee, Pinellas, Orange and Broward, concentrating in Social Security Disability and Personal Injury.
We also cover a multitude of law types and practice areas with the help of our 7 attorneys and 30+ staff members. We are attorneys that practice Social Security Disability, Personal Injury, Medical Malpractice, Long Term Disability, Veterans Disability, Slip and Falls, Car Accidents, Workman's Compensation, Municipal Employee Pension issues and more.
Top Reasons To Choose Avard Law For Your Social Security Disability Attorney
We are the only Florida law firm with 4 Board Certified Social Security Disability Attorneys certified by National Board Trial Advocacy. When considering other firms, ask them if they have any board certified social security disability attorneys. "A National Board of Trial Advocacy Certified Attorney has demonstrated skill and expertise in a particular field and has proven it through rigorous examination and testing by the NBTA." from the website of the National Board of Trial Advocacy
Avard Law has offices in cities throughout Florida including: Cape Coral, Fort Lauderdale, Fort Myers, Naples, Port Charlotte, Sarasota, Tampa, Orlando, Sebring. These offices serve clients in additional locations such as Estero, Bonita Springs, Marco Island, Miami, Punta Gorda, North Port, Venice, Englewood, Bradenton, St Petersburg, Clearwater, Winter Park, Arcadia, Lakeland and more.
We are certified to hold Social Security Disability Hearings in the comfort of our office via video. We have handled Social Security Disability appeals all over the country. If you move to another state we can continue to represent you.
Our team of Social Security Disability Attorneys have more than 100 years of combined experience in filing Social Security Disability claims. In addition to Florida, we are also licensed in the states of New York, Massachusetts, Michigan, Minnesota, and Tennessee. We handle federal court appeals on Social Security Disability cases in most jurisdictions across the country.
Avard Law aggressively attempts to get your social security disability case approved without a hearing. We will fight for you in federal court if your case has merit. See our list of court cases filed against the Social Security Administration
Don't worry if English is not your strong suit, our staff speaks Spanish, French, German, Ukranian, and Russian. We will do our best to accommodate you to make the process of filing your Social Security Disability claim as smooth as possible.
When other unfortunate circumstances occur in life we can help you to obtain additional money to supplement your Social Security Disability benefits. Our attorneys also practice: personal injury, medical malpractice, long term disability, retirement and state disability, workers' compensation, auto accidents, slip and fall, veterans' disability, and more.
Avard Law has a former Social Security Administration Decision Maker on staff.
We don't charge a consultation fee, your initial consultation is FREE. We at Avard Law don't charge a fee unless we win your claim.
In addition to helping you win your case, many members of Avard Law are heavily involved in supporting the many resources and organizations throughout our community. Our staff and attorneys have volunteered for Habitat for Humanity, the Harry Chapin Food Bank, local clothes drives, and many other local organizations.