Why Choose Us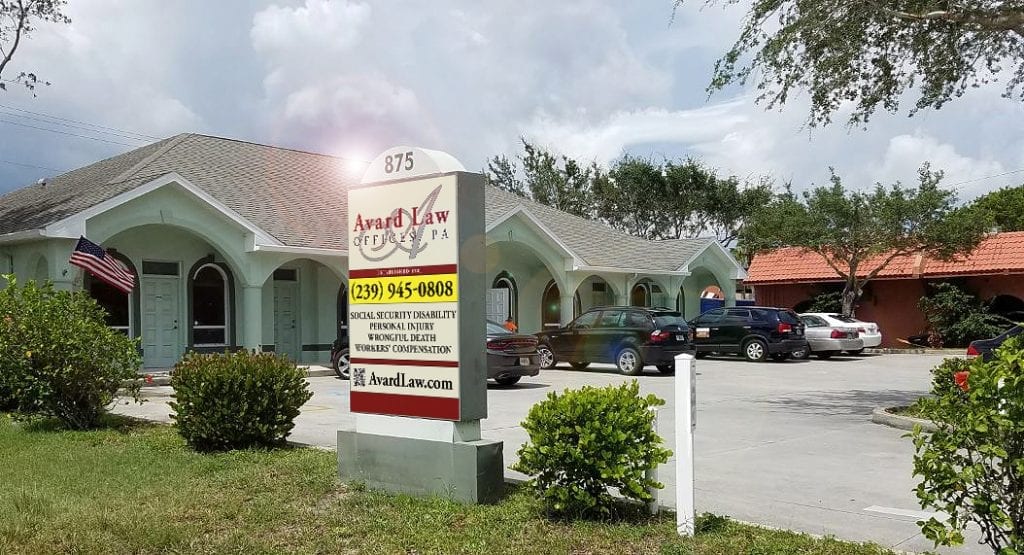 Avard Law Social Security Disability Attorney Carol Avard founded Avard Law in 1989 in Southwest Florida. Her mission was to help those suffering from injuries and illnesses receive the benefits they deserve.
With that mission in mind, Avard Law has grown significantly. We have offices in over 30 cities and ten counties including Lee, Charlotte, Collier, Sarasota, Manatee, Pinellas, Orange and Broward, concentrating in Social Security Disability and Personal Injury.
We also cover a multitude of law types and practice areas with the help of our 7 attorneys and 30+ staff members. We are attorneys that practice Social Security Disability, Personal Injury, Medical Malpractice, Long Term Disability, Veterans Disability, Slip and Falls, Car Accidents, Workman's Compensation, Municipal Employee Pension issues and more.
Top Reasons To Choose Avard Law For Your Social Security Disability Attorney
We are the only Florida law firm with 4 Board Certified Social Security Disability Attorneys certified by National Board Trial Advocacy. When considering other firms, ask them if they have any board certified social security disability attorneys. "A National Board of Trial Advocacy Certified Attorney has demonstrated skill and expertise in a particular field and has proven it through rigorous examination and testing by the NBTA." from the website of the National Board of Trial Advocacy
Avard Law has offices in cities throughout Florida including: Cape Coral, Fort Lauderdale, Fort Myer